China Precious lead furnace manufacturers
China Precious lead furnace factory
China Precious lead furnace suppliers
1. Product Introduction of Precious lead furnace
The Precious lead furnace is widely used for the lead paste smelting of lead melting plants all over the world. The lead paste, lead grid will have reduction reaction and become crude lead.
The crude lead can be sold directly or put into lead refining kettle/pot for further refining process and being casted into ingots. The blast furnace body adopts a water jacket structure.
2. Product Parameter (Specification) of Precious lead furnace
| | |
| --- | --- |
| No. | Furnace capacity (Effective volume m3) |
| 1 | 0.6 |
| 2 | 1.2 |
| 3 | 1.6 |
| 4 | 2.2 |
| 5 | 2.8 |
| 6 | 3.5 |
3. Product Feature And Application of Precious lead furnace
Precious lead furnace with Good adaptability. It can be used for the roasting and smelting for many type of materials. Its capacity can vary from 50-100%;
Comparing with reverberatory furnace, it has higher production rate and lower fuel consumption;
Small length-diameter ratio, small temperature difference, quick heat transferring and uniform smelting temperature in the furnace;
High heat efficiency and good seal performance;
Furnace can rotate, which make the firebricks have a longer service life;
Have good operation environment with high mechanization level and low labor intensity;
The rotating speed can be adjusted according to process requirements;
Fuels can be diesel, natural gas, gas, powdered coal, or heavy oil, and so on. The off-gas after heat exchanger will enter surface cooler and then dust bag collector.
4. Product Details of Precious lead furnace
Horizontal fixed axis: metal and slag pouring from central.
Details include:
Refractory Material of Chrome-Magnesium basis;
Air-fuel burner or Oxy-fuel burner or Heavy oil burner;
Feeding door opening through local control panel and through remote control
Door operation system with hydraulic unit;
Rotation system 0 - 1 rpm with variable speed driver (by VFD);
The bearing seat of lead converter adopts heavy cast steel bearing seat;
The driving part of lead converter is equipped with hydraulic brake.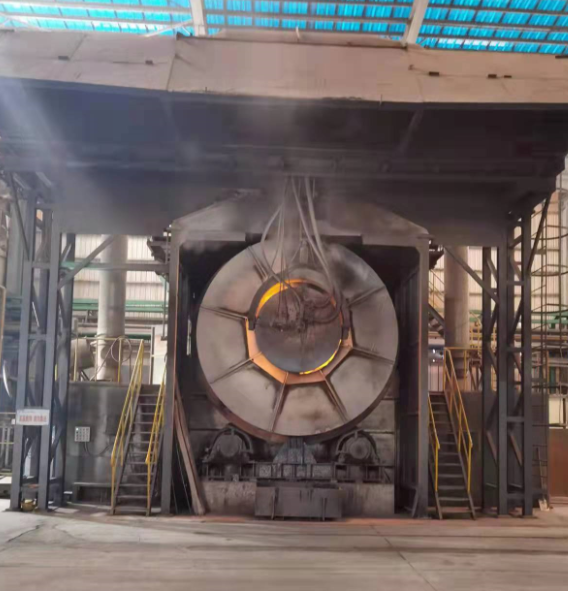 5. Product Qualification of Precious lead furnace
The Precious lead furnace is made of heat-resistant boiler steel, which can meet the working environment of high temperature. Our lead converter is driven by large and small gear rings. The bearing seat adopts heavy cast steel bearing seat, and the driving part is equipped with hydraulic brake. To ensure normal and safe production.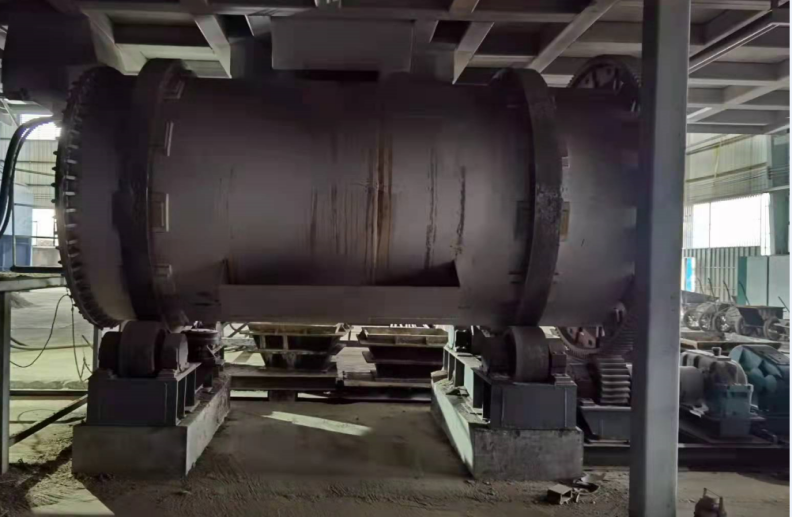 6. Deliver, Shipping And Serving of Precious lead furnace
5.5m3Lead melting furnace,delivery With Matched steel bracket.
7. FAQ
Q: How many years have your company made this kind of equipment?
RE: Since 2010.
Q: Do you have detailed and professional installation manual?
RE: We provide detailed installation, operation and maintenance instructions.
Q: Are you a trading company or a manufacturer?
RE: We are directly design and manufacturing supplier.
Q: Can you can design the equipment according to our size?
RE: Sure, We provide non-standard designed and manufactured equipment.
Q: How many staff abroad you sent to install the equipment?
RE: Provide 2-3 engineers to guide installation and commissioning. 1-2 mechanical engineers, 1 Automation Engineer.
Q: How many days you need to install the equipment?
RE: The equipment specifications and quantities of each project are different, and the normal single unit lasts about 30 days.
Precious lead furnace manufacturers
Precious lead furnace factory
Precious lead furnace suppliers