China Tilting rotary furnace suppliers
China Tilting rotary furnace manufacturers
China Tilting rotary furnace factory
1. Product Introduction of Tilting rotary furnace
Impure WEE, Lead scrap, copper scraps, anode scraps, adaptable to different raw materials.
The furnace lining is composed of refractory layer, thermal insulation layer and thermal insulation layer. The furnace is made of high-strength one-time molding casting materials. The furnace is equipped with a fire stop ring, which can prolong the flame residence time, improve the melting speed and reduce energy consumption. The furnace has the characteristics of high performance, air tightness, high strength and long service life. The insulation layer and insulating layer are ceramic fiber materials. The furnace has the advantages of fast temperature rise, good heat preservation and low energy consumption.
The combustion system consists of a fan, a solenoid valve, an igniter, and a flame monitor. Connect the burner to the power supply and the burner will work.
2. Product Parameter (Specification) of Tilting rotary furnace
| | |
| --- | --- |
| No. | Furnace capacity (Effective volume m3) |
| 1 | 0.75 |
| 2 | 1.5 |
| 3 | 2 |
| 4 | 2.5 |
| 5 | 3.75 |
| 6 | 5 |
3. Product Feature And Application of Tilting rotary furnace
1) Adaptable to different raw materials, solid or liquid;
2) Convenient feeding type, even distribution of materials, fast melting speed;
3) Good heat transmission and high heat efficiency, with reasonable hearth structure and titling & shaking function;
4) High mechanization degree with same tube for reduction gas and oxidation gas by switching valves;
5) Good oxygen diffusion in copper liquid and efficient oxidized degree of perfect titling angle;
6) Minimum black smoke pollution as natural gas is used;
7) Flexible matting between copper liquid discharging process and casting process, furnace stays as same position to avoid "Run-copper" during casting failure;
8) Completely automatic operation, high operational efficiency, convenient for maintenance, and has long service life.
4. Product Details of Tilting rotary furnace
Horizontal fixed axis: metal and slag pouring from central.
Details include:
Refractory Material of Chrome-Magnesium basis;
Air-fuel burner or Oxy-fuel burner or Heavy oil burner;
Feeding door opening through local control panel and through remote control;
Door operation system with hydraulic unit;
Rotation system 0 - 1 rpm with variable speed driver (by VFD).
5. Product Qualification of Tilting rotary furnace
The Tilting rotary furnace is made of heat-resistant boiler steel, which can meet the working environment of high temperature.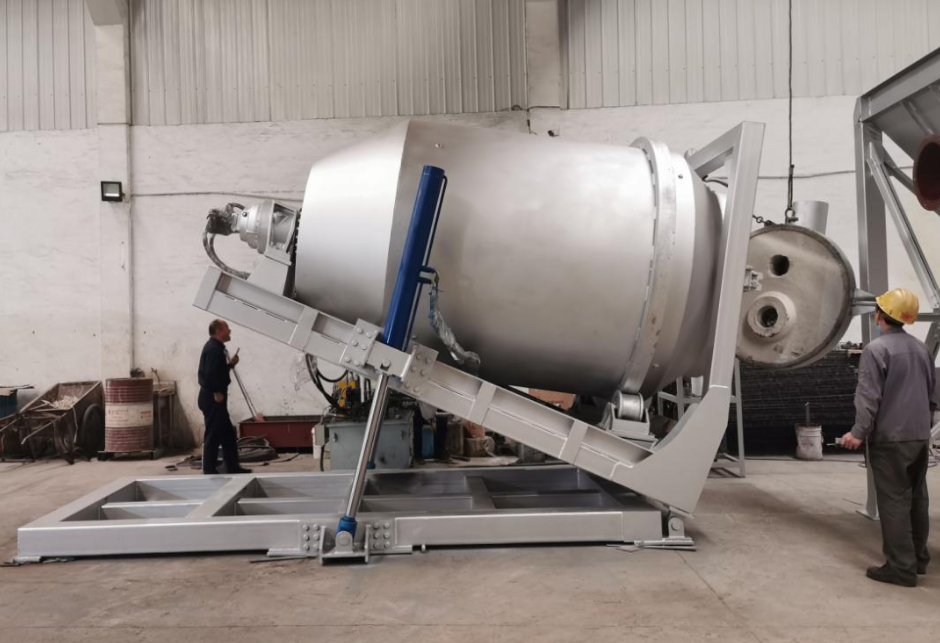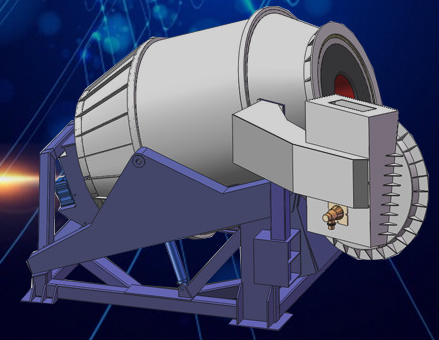 6. Deliver, Shipping And Serving of Tilting rotary furnace
Tilting rotary furnace with Secure binding.We can provide FOB Shanghai / Qingdao / Shenzhen / Guangzhou and many other ports. China Lufeng Machinery factory is a professional Tilting rotary furnace manufacturer and supplier, wholesale High Quality Newest Tilting rotary furnace Made In China, choose Lufeng Machinery factory, our Advanced Tilting rotary furnace is low quotation, easy-maintainable, latest selling and CE certified.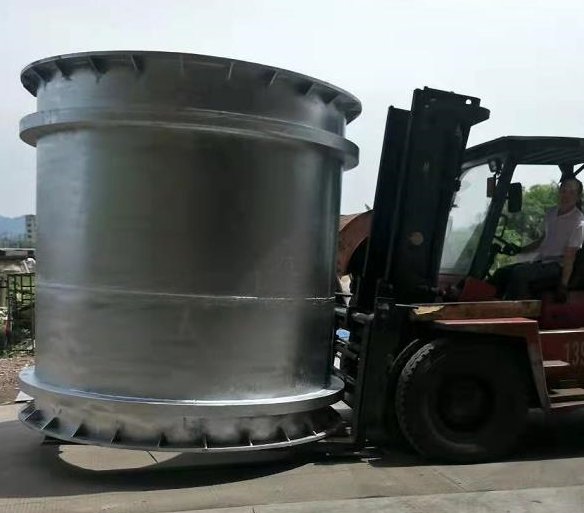 7. FAQ
Q: How many years have your company made this kind of equipment?
RE: Since 2010.
Q: Do you have detailed and professional installation manual?
RE: We provide detailed installation, operation and maintenance instructions.
Q: Are you a trading company or a manufacturer?
RE: We are directly design and manufacturing supplier.
Q: Can you can design the equipment according to our size?
RE: sure, We provide non-standard designed and manufactured equipment.
Q: How many staff abroad you sent to install the equipment?
RE: Provide 2-3 engineers to guide installation and commissioning. 1-2 mechanical engineers, 1 Automation Engineer.
Q: How many days you need to install the equipment?
RE: The equipment specifications and quantities of each project are different, and the normal single unit lasts about 30 days.
Tilting rotary furnace suppliers
Tilting rotary furnace manufacturers
Tilting rotary furnace factory