China 25kg zinc ingot casting machine factory
China 25kg zinc ingot casting machine manufacturers
China 25kg zinc ingot casting machine suppliers
zinc ingot casting machine
1. Product Introduction of Lead ingot casting machine
Lufeng factory is one of the leading 25kg zinc ingot casting machine manufacturers and suppliers in China, also supporting customized service. Be free to wholesale high quality products from our factory. The machine is mainly used to cast lead liquid into lead mould, cool it for condensation of standard ingots, and stack the lead ingots one layer by one layer automatically. It can achieve full automatic control of the whole production process, so as to improve the production efficiency and save the labour cost, meanwhile the ingot quality is comparatively better.
The whole system consists of zinc liquid level control device, ingot casting device, stacking device, electric control part and microcomputer control system.
2. Product Parameter (Specification) of Lead ingot casting machine
No.

Capacity

Equipped with 25kg/35kg zinc ingot mould

1

5tph

2

10tph

3

15tph

4

20tph

5

25tph

6

According to customer requirements
3. Product Feature And Application of Lead ingot casting machine
1). We use precision CNC to manufacture 45# steel chain and sprocket wheel, which benefits for smooth running without shaking.
2). Full automatic operation, only 2 operators required.
3). High precision in mould casting to ensure mould surface smooth.
4). 25kg zinc Ingot Casting machine is equipped with buffer tank and lead liquid distributor to ensure that the molten zinc is uniformly poured into every piece of ingot mould.
5). The automatic stacking device is independent, that is optional to users.
4. Product Details of Lead ingot casting machine
Applicable metal: Lead/Aluminum/zinc
Treatment Capacity: 5-25 tons per hour
Ingot mold material: heat-resistant cast iron
Ingot weight: 25-45kg
Voltage: 380V / 440V/220V/Customer requirements
Cooling mode: air cooling, water spray cooling
Running speed: 1m/min(Adjustable speed)
Wheel centre distance:10500mm(for reference)
Stacking layers: 7 (for reference)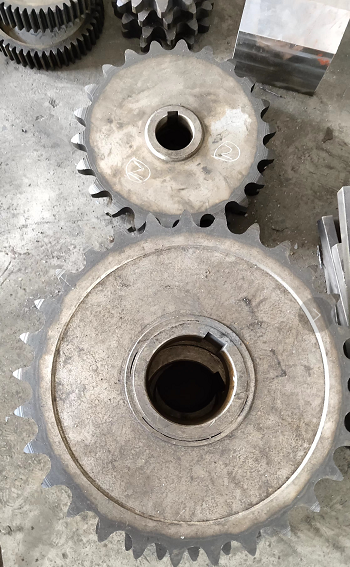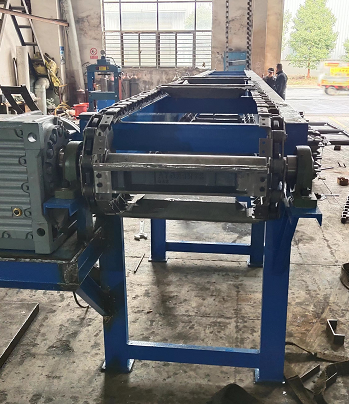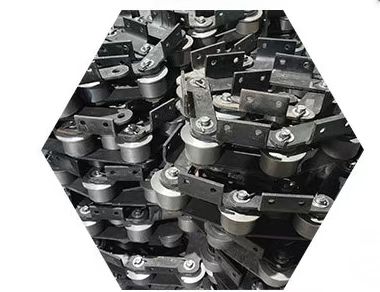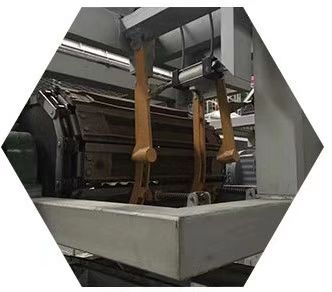 5. Product Qualification of Lead ingot casting machine
Production engineers have advanced welding qualification and more than 20 years of production experience. Ensure smooth production, assembly and commissioning.
We use heat-resistant boiler steel and heat-resistant cast iron to meet the working conditions of high temperature,Heavy chain wheel to meet the chain feeding of zinc ingot and ingot mold.
The ingot mold of 25kg zinc ingot casting machine is made of heat-resistant cast iron, which can meet the working environment of high temperature.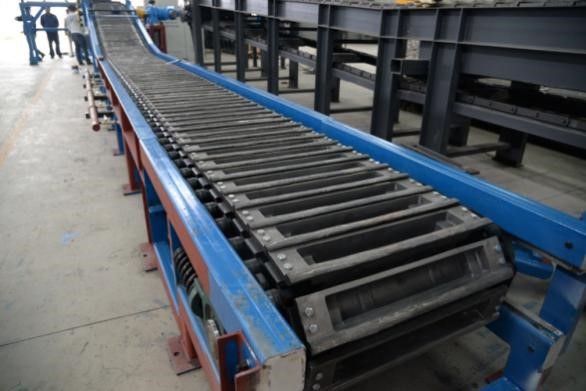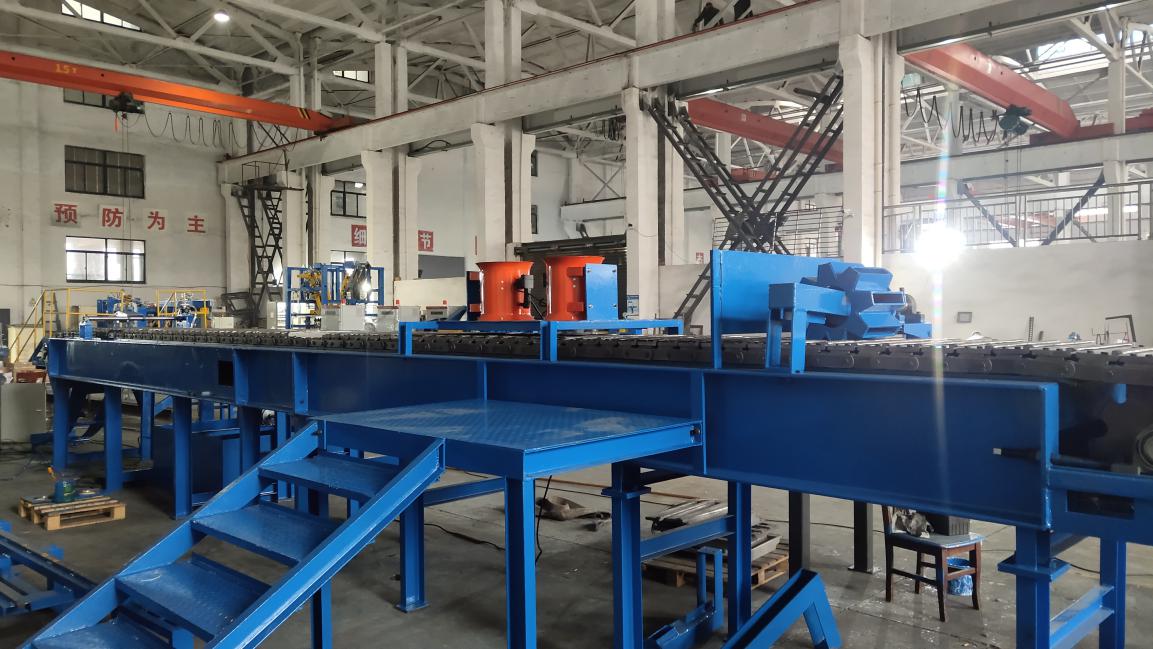 6. Deliver, Shipping And Serving of Lead ingot casting machine
25kg zinc ingot casting machine with Secure binding.We can provide FOB Shanghai / Qingdao / Shenzhen / Guangzhou and many other ports.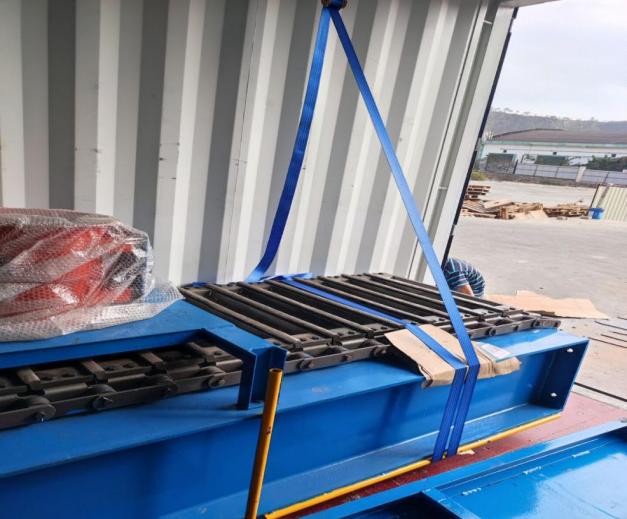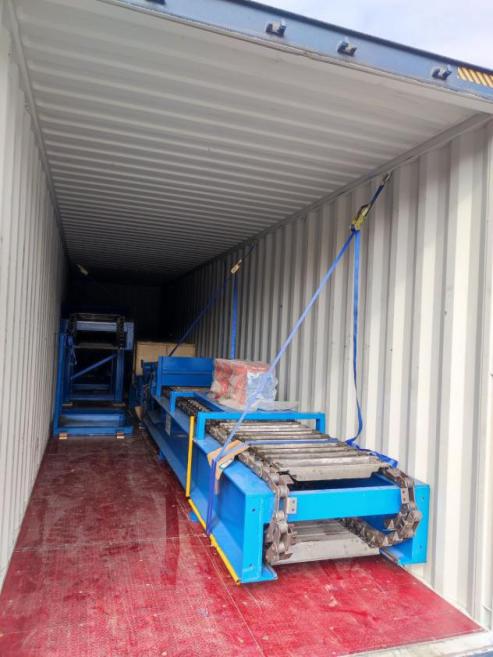 7. FAQ
1). How many years have your company made this kind of equipment?
RE: Since 2010.
2). Do you have detailed and professional installation manual?
RE: We provide detailed installation, operation and maintenance instructions.
3). Are you a trading company or a manufacturer?
RE: We are directly design and manufacturing supplier.
4). Can you can design the equipment according to our size?
RE: sure. We provide non-standard designed and manufactured equipment.
5). How many staff abroad you sent to install the equipment?
RE: Provide 2-3 engineers to guide installation and commissioning. 1-2 mechanical engineers, 1 Automation Engineer.
6). How many days you need to install the equipment?
RE: The equipment specifications and quantities of each project are different, and the normal single unit lasts about 30 days.
25kg zinc ingot casting machine factory
25kg zinc ingot casting machine manufacturers
25kg zinc ingot casting machine suppliers